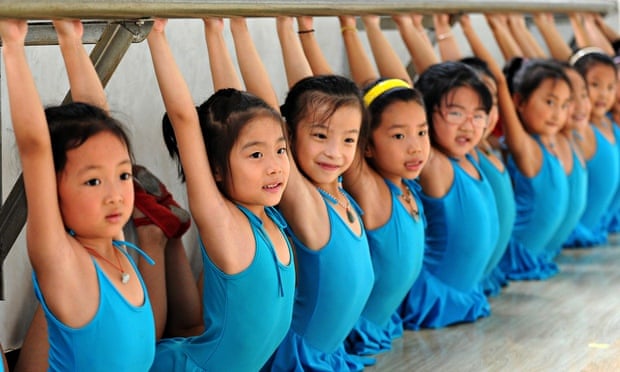 China's print and broadcast watchdog says puns may mislead the public – especially children. Photograph: Chen Li/ Chen Li/Xinhua Press/Corbis
From online discussions to adverts, Chinese culture is full of puns. But the country's print and broadcast watchdog has ruled that there is nothing funny about them.It has banned wordplay on the grounds that it breaches the law on standard spoken and written Chinese, makes promoting cultural heritage harder and may mislead the public – especially children.The casual alteration of idioms risks nothing less than "cultural and linguistic chaos", it warns.
Chinese is perfectly suited to puns because it has so many homophones. Popular sayings and even customs, as well as jokes, rely on wordplay.But the order from the State Administration for Press, Publication, Radio, Film and Television says: "Radio and television authorities at all levels must tighten up their regulations and crack down on the irregular and inaccurate use of the Chinese language, especially the misuse of idioms."
Programmes and adverts should strictly comply with the standard spelling and use of characters, words, phrases and idioms – and avoid changing the characters, phrasing and meanings, the order said.
"Idioms are one of the great features of the Chinese language and contain profound cultural heritage and historical resources and great aesthetic, ideological and moral values," it added.
"That's the most ridiculous part of this: [wordplay] is so much part and parcel of Chinese heritage," said David Moser, academic director for CET Chinese studies at Beijing Capital Normal University.
When couples marry, people will give them dates and peanuts – a reference to the wish Zaosheng guizi or "May you soon give birth to a son". The word for dates is also zao and peanuts are huasheng.